No.1 Small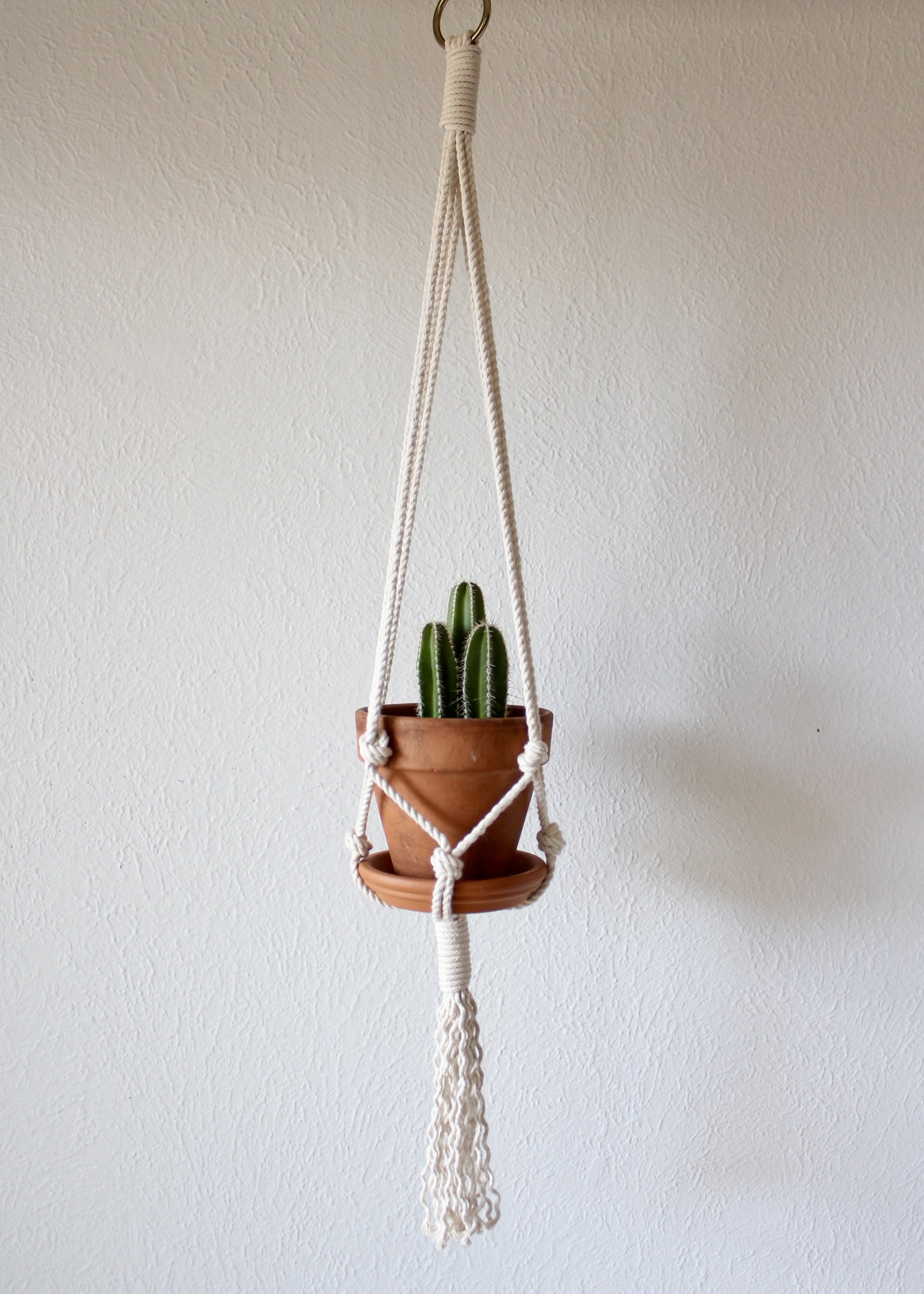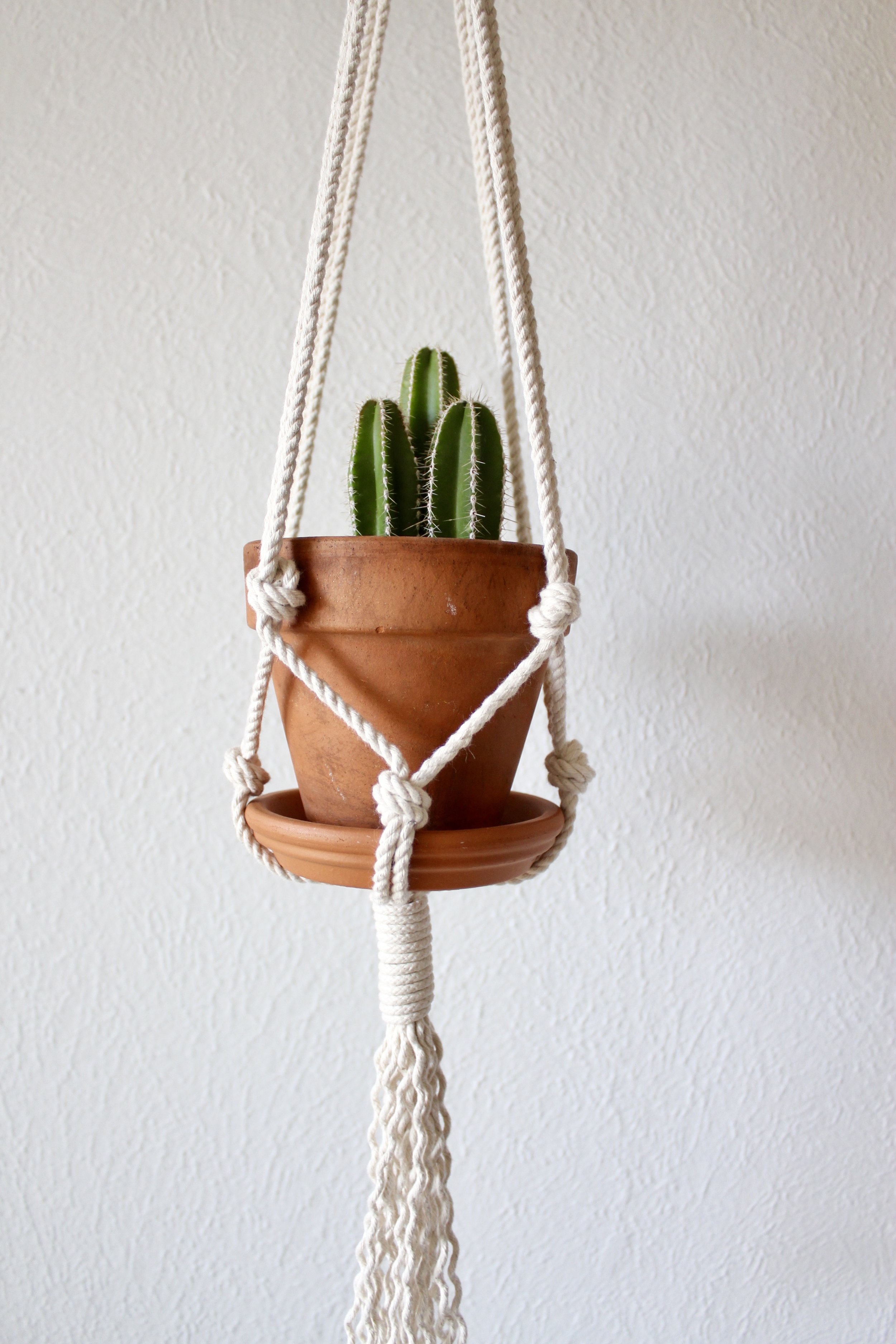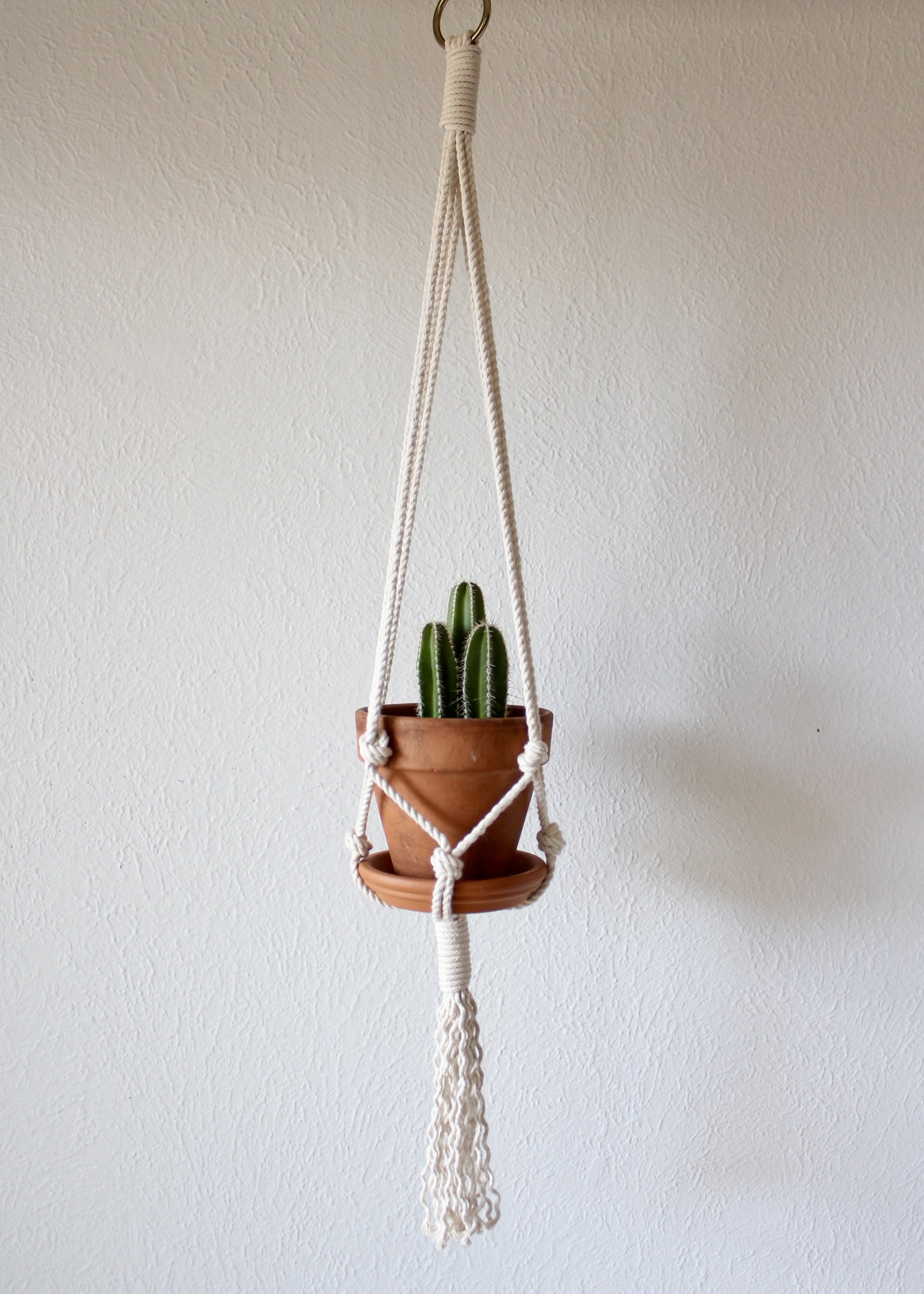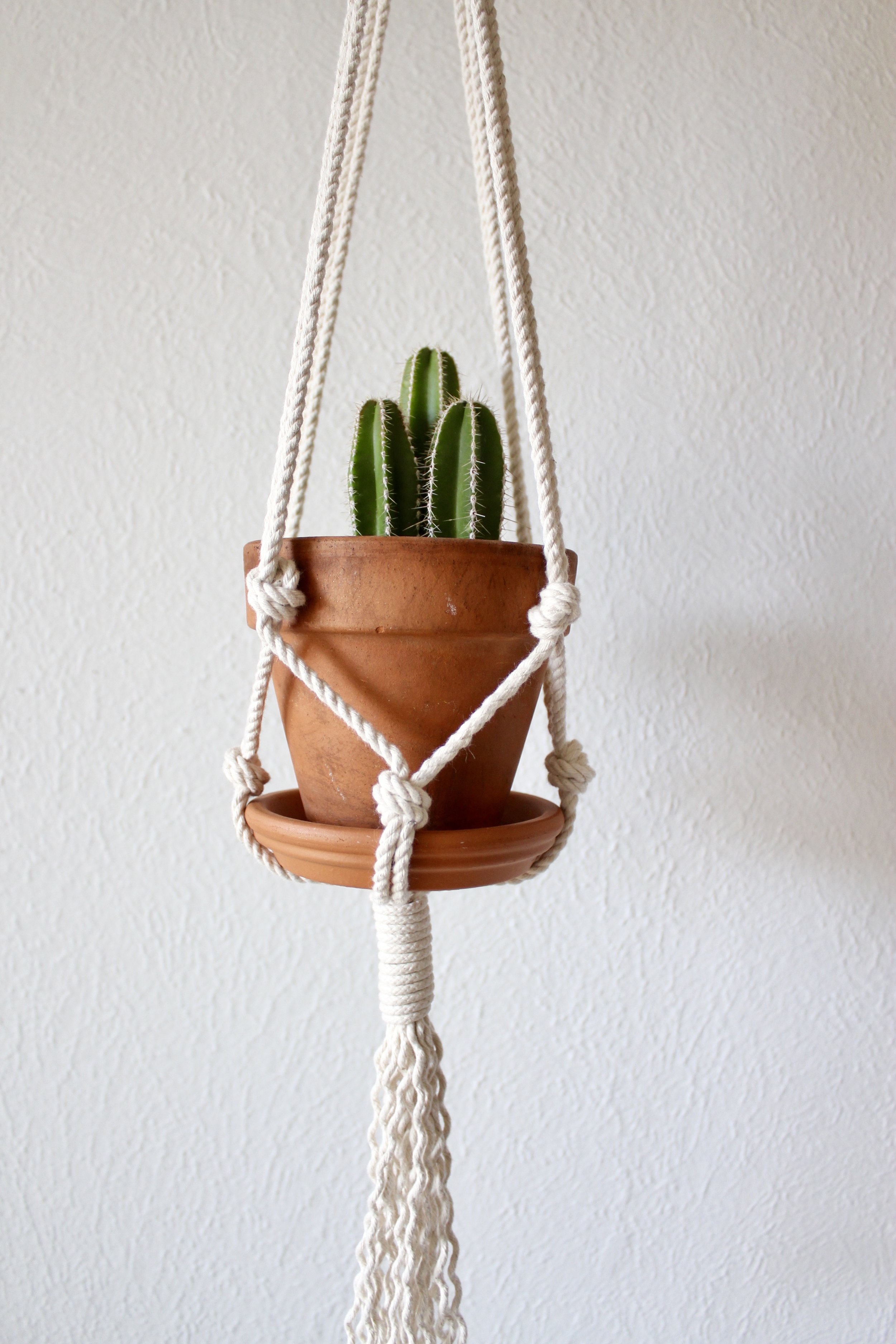 No.1 Small
The No.1 - where boho meets minimalism. This simple design shows off your plant-y loves. We love the sleek wrapping knot at both top and bottom, with a hint of playfulness in the hanging fringe.
Hint Hint: These look fabulous in a group. Pop a couple extra in your cart.
Made from 100% natural 1/8" cotton rope and hangs from a brass ring.
The No.1 Small is approximately 32" long when empty and will fit pots/baskets/bowls up to 6". (Fit is dependent on size and shape. Please contact us with questions on fitting a specific vessel.)
*Plants and pots not included.