No.3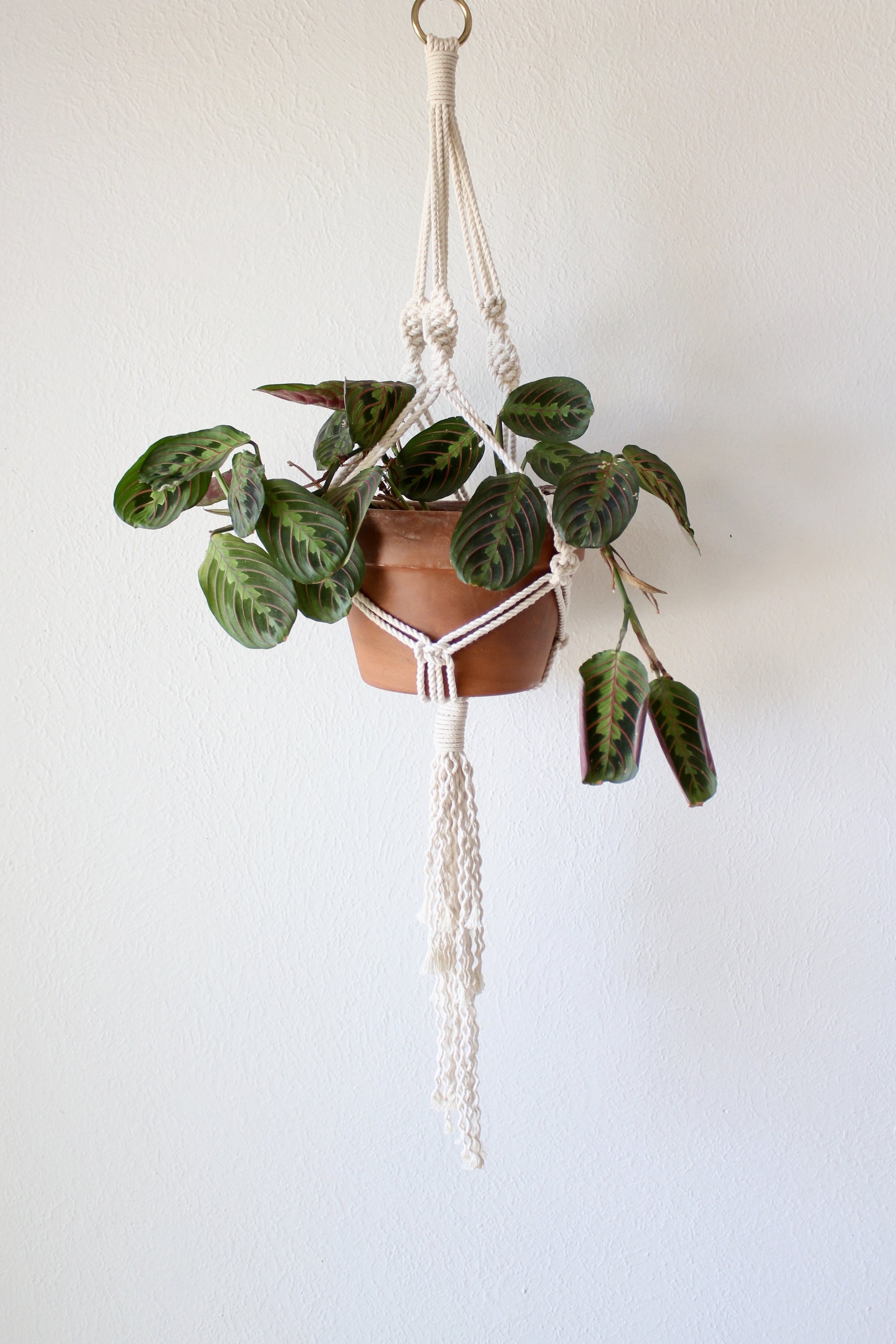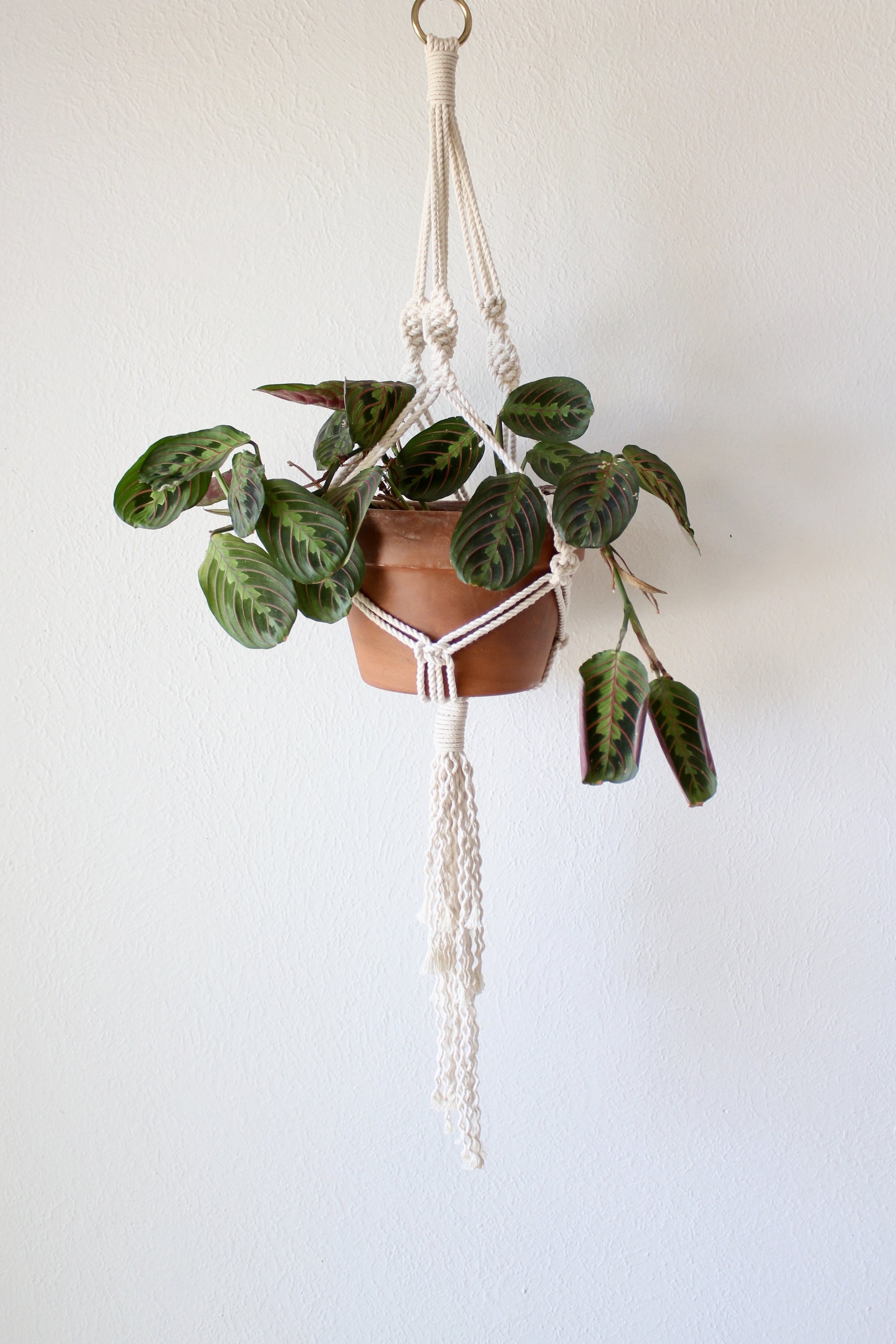 No.3
Introducing the No.3. This gal has more intricate details - spiral knots + square knots + a long layered fringe - and gives off just enough boho 70s inspired vibe while keeping her mod cool.
Paired with other plant hangers, you get a sweet varied display to your hanging garden.
Made from 100% natural 1/8" cotton rope and a brass ring.
The No.3 is approximately 42" long when empty and is great for small to medium pots 4-8 ". (Fit is dependent on size and shape. Please contact us with questions on fitting a specific vessel.)
*Plants and pots not included.