No.5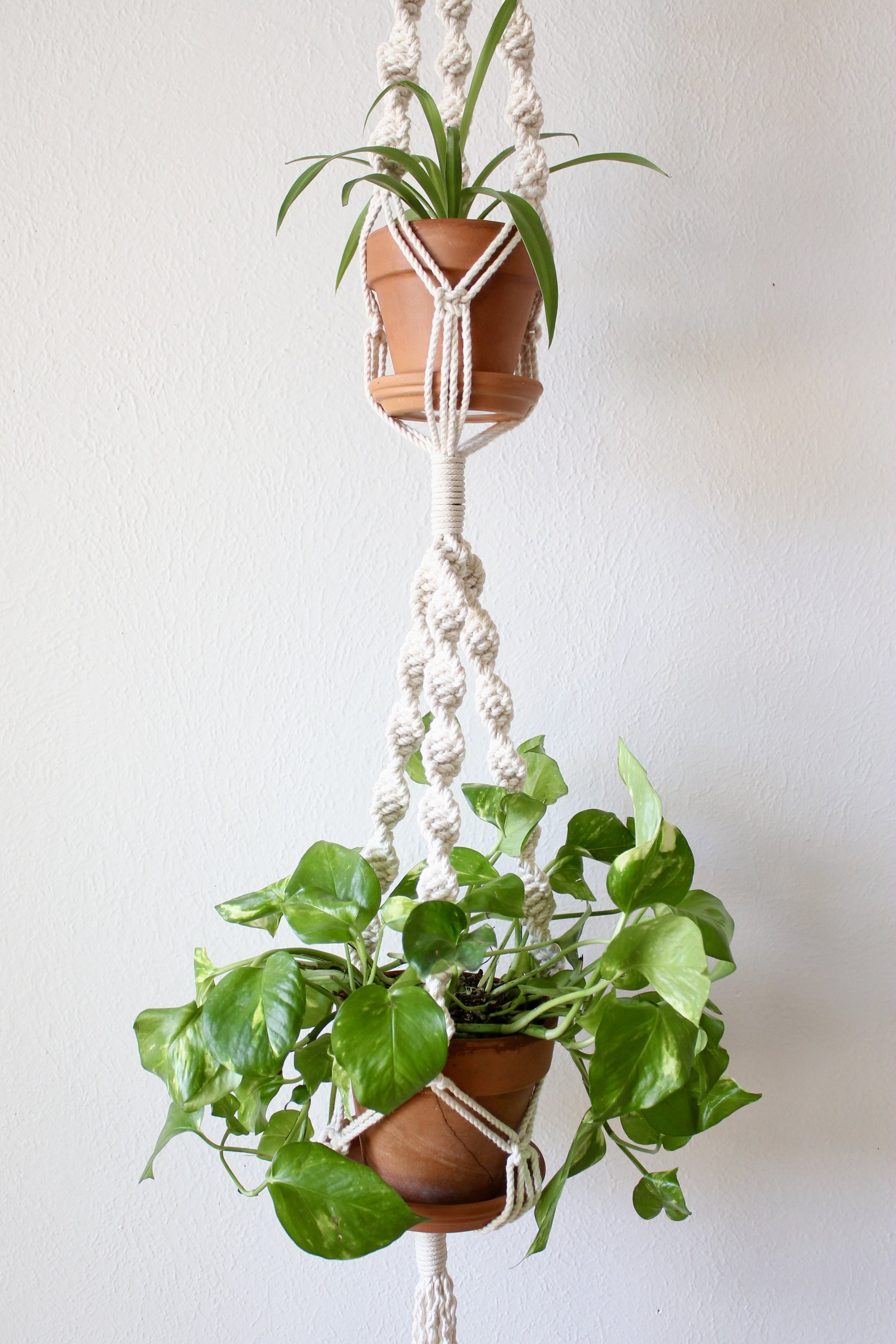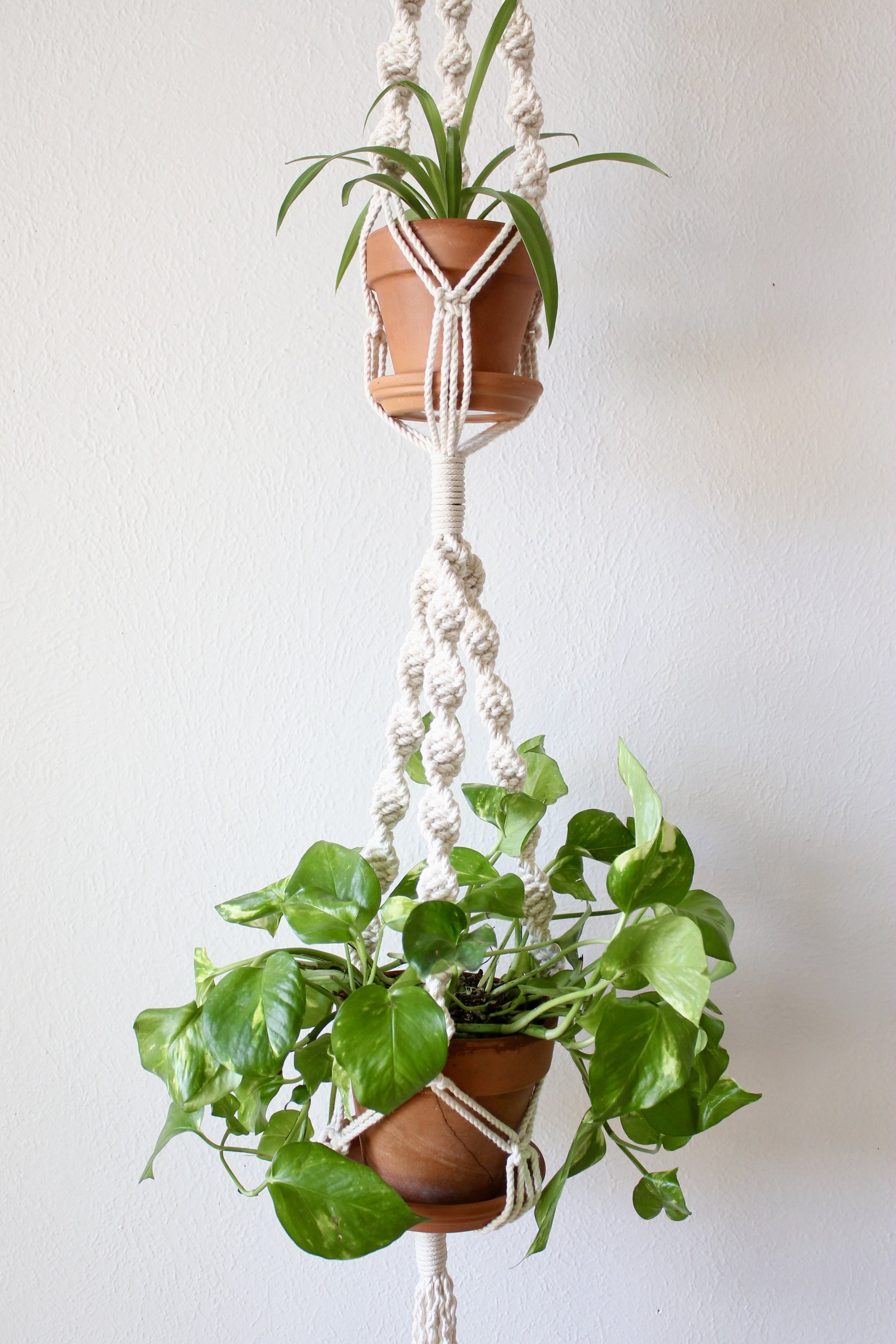 No.5
Introducing the No.5. Spirals and more spirals in this double hanger that gives you twice the botanical goodness in one piece. Add this tall touch of boho your space is missing.
Paired with other plant hangers, you get a sweet varied display to your hanging garden.
Made from 100% natural 1/8" cotton rope and a brass ring.
The No.5 is approximately 60" long when empty and is great for pots 4-8". (Fit is dependent on size and shape. Please contact us with questions on fitting a specific vessel.)
*Plants and pots not included.